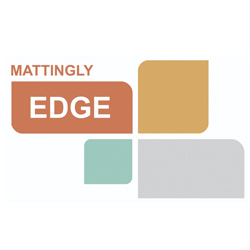 Direct Support Professional
Sorry, this job has expired.
Louisville, KY
Are you looking for a new career? Start a career with Mattingly Edge!

We are looking for an excellent Direct Support Professional to join the support team of a 30-year old man who lives in his own home and who loves to check out events around town. We are looking for an adept networker who is invested in changing lives and being part of a social justice movement that recognizes individuals with disabilities as valued members of society.

To be considered for this full-time position, you must have previous personal care experience. CNA experience is a plus! Overnight shifts are available. There is a differential in pay for overnight, non-awake shifts ($8.25/hour during sleeping hours).

As a Direct Support Professional you will provide customized assistance to individuals with disabilities to obtain and maintain valued social roles in the community, develop meaningful relationships, experience a quality home life, and become increasingly autonomous. You'll assist individuals to reach their goals by teaching new skills and networking within the community.

Simply put, we want to make lives better—for the people our organization supports and our employees. That's why we offer our employees competitive pay and opportunities to grow professionally.

Available benefits for full-time employees include:
• Health Insurance for $139/month
• Dental and Vision Insurance for <$7/month
• $15,000 Life Insurance plan
• 401(k) retirement plan after one year of employment
• Double pay on holidays
• Earned time off that increases with tenure
• Investment in employee's mental health, including subsidization of meditation and mindfulness classes
• Free tickets to all Mattingly Edge events

Requirements
• The interest and aptitude to work with and for persons with intellectual and/or developmental disabilities
• The social skills and empathy required to relate well with others
• The competence to learn and apply best practice strategies for assisting people with disabilities to access a good life
• The capacity to work well within a team structure and independently
• The physical ability to perform functions of lifting, transferring, positioning, and personal hygiene
• Basic language, written, and computer (Word, Excel, internet, Google apps) skills necessary for communication and documentation
• Must have valid driver's license
• Must be available some nights and weekends
• Must have reliable transportation

About us:
Mattingly Edge is a local nonprofit that cultivates partnerships with people with disabilities to thrive at work, at home, and in relationships. Our mission is based on the belief that people with disabilities have the right to the same privileges and responsibilities as other citizens. We know that communities are better when everyone is included.

How we're different:
We don't operate day programs or staffed residences for individuals with disabilities. Instead of day programs, we support people to become active, valued members of Louisville's communities. Instead of staffed residences, we support people to live and thrive in homes of their own.

Career Opportunities:
We prioritize the growth and development of our Direct Support Professionals and promote from within based on performance. We are proud to say many of our employees in leadership positions began as DSPs.
We are not your average human service provider and we are not looking for your average human service worker.

We are an Equal Opportunity Employer.
15862